To all those who supported Gabriela Saucedo Mercer for Congress
Well, round two vs Grijalva is over, we came closer than in 2012 this time around, in which we lost by 32,745 votes. This time, as of 11-7-14  the "unofficial" numbers say that we lost by 9,230 votes. And I have to say that I am very proud of what we accomplished in a 2-1 Democrat advantage district.
First of all I want to thank God for giving me the stamina to keep going, the peace when things look pretty grim and the faith to believe we could do this and a great big thank you to all my awesome volunteers and my supporters, those who gave of their time, talent and treasure.
Special thanks to:
A. J. LaFaro, Maricopa County GOP Chairman.
Thanks A. J. for taking the time to look at the Maricopa County numbers and for organizing the "Target 2014." For taking the chance and asking for the support of all your precinct committeeman in Maricopa County and for believing in me!
My incredible "DREAM TEAM"
(alphabetical order by first name)
Andrew Costanzo, Maricopa County coordinator, walks, signs, calls, attending meetings to gather support and get more volunteers, worked alongside other candidates to team up and reinforce our efforts, fund raiser, etc. Went to bat for me several times! (Thanks Kerry for allowing your husband to take time off your business to volunteer on this campaign)
Bob Fox, AKA "Bob Box" my #1 security guy, my #2 driver, my #1 talk to anybody "hawker" and my #1 Twitter guru! (should I say my Twitter Czar?) (Thanks Maria, for giving Bob the freedom to volunteer, many times at the drop of a hat)
Carl and Sally Kizer, from my Yuma volunteers and pretty much do it all, signs, parades, street fiestas, call the radio, push for support, etc.
Dave Noel, Pima and Santa Cruz Counties coordinator, signs, calls, sign waves, putting signs out in the rain and whatever needed to get done "without asking for help!" And for going to bat for me more than once!  (Thank youIsabel for giving your husband the freedom to just go and get things done)
Don and Patti Woolley, my incredible Constant Contact helpers, fundraisers, going to bat for me more than once and for being such awesome huggers and encouragers!
Ignacio "Nacho" Gomez, my #1 ready to go at a drop of a hat, My #1 Go getter, "what are we doing today Gabby?" "Let's go meet some people and visit some businesses" and my #2 talk to anybody "hawker" and put out signs helper. And sign retriever when someone stole them too! (Thanks Priscilla for giving Nacho the freedom to come along with me whenever I needed someone on short notice)
Jim O'Connor, my people connector, sounding board and "turned" into fundraiser without planning on it.
Jon Gold, my speech writer helper, speech delivery critic, research helper, my "Get ready for war Gabby!" and intelligence adviser.  (Thanks Lucie for allowing Jon to take time off his "Honey Do's" to help me, for accompanying me when there was no other one available, and for being such an amazing hostess, and keeping the yummy snacks coming while Jon and I were working!
Loren Charles, my communications director, media buffer, fundraiser helper, last minute news buff and occasional driver!
Nicholas Farnsworth, the "incredible kid" who worked tirelessly on the numbers and all the crazy data needed for robo-calls, demographics, PAC caller and "bugger," etc.
Paul Jackson, my Yuma County coordinator, who in spite of his bad back which goes out on him "unannounced" worked tirelessly rallying all the Yuma volunteers, working along other candidates to team up with us and join in our efforts to help each other.  "Gabby call in the radio today!" etc.
(Thanks to his wife Terry who helped in the background, and allowed Paul the freedom to just help and organize fundraisers and get togethers)
And last but not least……..
Ted Mercer, my husband, campaign treasurer who got everything ready for the accountant as the money came in and reconciled all the receipts, expenses, etc. My #1 driver, my #1 encourager, the shoulder where I cried on when I needed to cry, my most honest critic, and biggest cheerleader!  (I love you!)
Plus the ones behind the scenes who took care of our little dog Buddy when we were gone for the weekend, those who gave us a bed to sleep in on some of those weekends and the ones who responded to my occasional calls on short notice, "Can you come along with me to Yuma so I don't have to drive by myself?" ready to go friends. This who responded to our call for financial help and those who made calls for us to chase those early ballots.
Latest Videos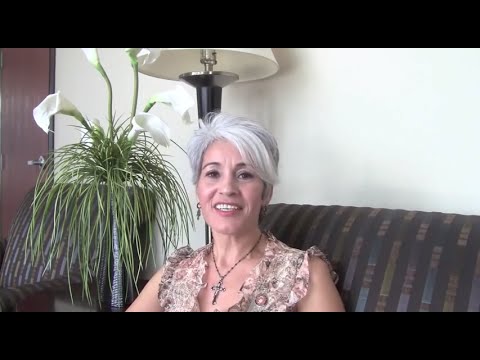 I Am An American by Choice
Tuesday, September 30th, 2014 @ 3:31PM
Simply America presents Gabriela Saucedo Mercer "I am an American by choice".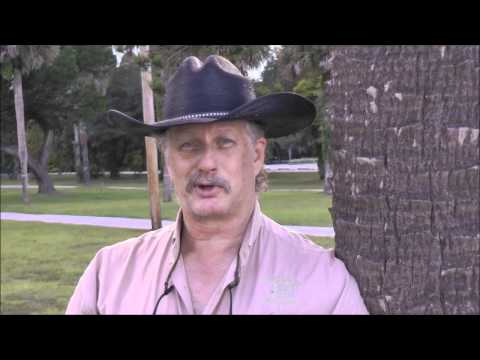 The Gift of Gabby!
Friday, August 22nd, 2014 @ 5:10AM
Wild Bill for America (AKA William Finlay) joins the Gabby for Congress campaign team!